BRANDS
A contract furniture company, KI manufactures innovative furniture and movable wall system solutions for educational, university, business and government markets. The employee-owned global company is headquartered in Green Bay, Wisconsin. KI tailors products and service solutions to the specific needs of each customer through its unique design and manufacturing philosophy.
---

Based in Huntingburg, Indiana, OFS is a family owned, community driven company providing socially responsible furniture and logistics solutions in office, healthcare, education and government. For over 80 years OFS has been manufacturing outstanding furniture while nurturing a strong service culture, and putting every customer first, according to President and CEO, Hank Menke. "Our brand promise is to make every customer feel like our only customers, and everyone in our organization is 100 percent invested in our commitment."
---

Carolina is a leading healthcare furniture manufacturer dedicated to crafting products that support caring environments, and convey comfort, wellness, security, and a sense of home.
For over 70 years, Carolina has designed and manufactured quality furniture for customers around the globe. Their focus is on the entire continuum of care, and have created a portfolio of products to meet the needs of a full-facility design, supporting the healing process for caregivers, patients, and guests.
---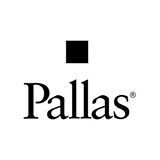 Pallas Textiles, named after the Pallas Athena (Greek Goddess of Weaving), offers elegant, sophisticated products that are smart; balancing high-performance characteristics and environmental responsibilities.    Collections include textiles for wall-coverings, contract upholstery and panel systems, textiles for healthcare environments and casements. Pallas Collections are designed to harmonize with the total interior environment and its furnishings.